You're Invited: Escape2NY at The Bronx Brewery on August 11th, 2018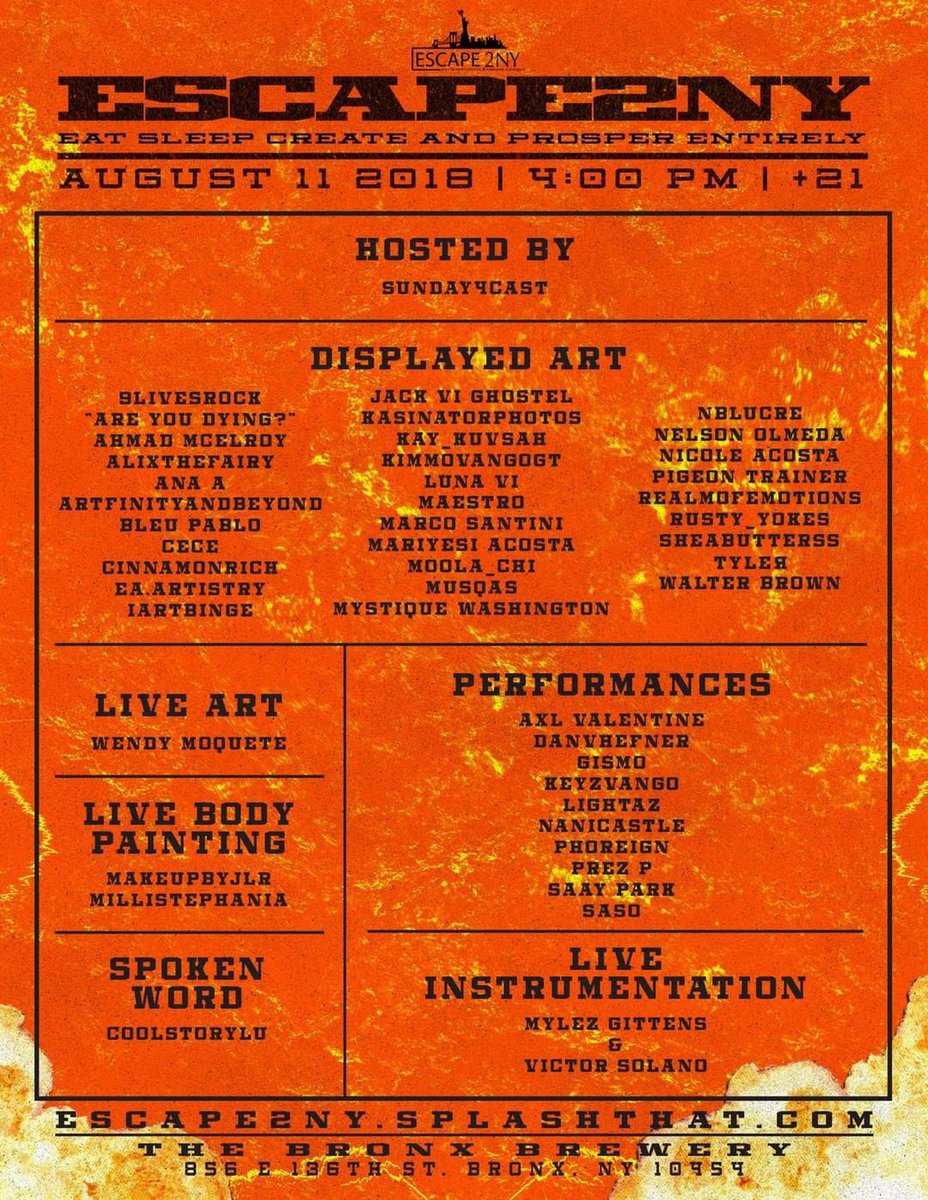 Hi guys, join me on Saturday, August 11th at The Bronx Brewery. I'll be alongside many great artist who will showing off new work. My model will be a bit more 3D than the others… come see me body paint live! My model and I are excited to see you. Make sure you secure your tickets HERE.
Come drink some beer,listen to dj spin and come have a great time, I look forward to meeting you!
Purchase your ticket HERE
|     2016 Art Show   |    Part 2    |    2017 Art Show     |